I have had the same phone number for at least 7 years, but today I changed all that and got a local phone number. This means no more whining from the school that my number is long distance, this means no more texts from Red Box and JC Penney trying to get me to use them. This means a lot of people do not have my number anymore.
I actually have this very phone in my kitchen.
It feels weird having a new number, and I need to text/call people to update them. And I need to update my other things that have to have my phone number. (like the GBF etc) My in-laws will maybe stop saying now I was intentionally keeping a long distance number to annoy them (mayyybe)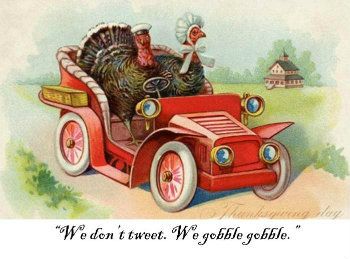 Thanksgiving is this week and I thought it would be cool to ask the kids what they are thankful for:
Eleanor: I am thankful for my family, tigers and my e-reader (at least we were first!)
Lola: My pets, my friends and I guess my family (thanks kid, glad we made the list)
Liam: THE CAR ONE, SCOOBY DOO , What you want Mom? I am hiding from you. I drink alll the sodas.
Um.. ok kid.
G and I are thankful for our health, the health of our kids and that we have great friends and family. We hope you all have a fabulous Thanksgiving except you weird Canadians who already had your Thanksgiving.
<3