I am going to get on my soap box and complain about the word step. Step Brother, step Dad, step Sister.. step step step. Family is family in our house.
If you want to be technical my brother is my "step" brother. In my heart he is my Brother. no step involved. He loves me like a brother loves his sister so why should he have "step" in front of brother? Just because only half of his blood is my blood does not make us any less as siblings.
edited to add:
He reminded me today he is my HALF brother not my step. I let him know.. SAME THING. Oh and he is an asshat. :D
I don't feel like any less of an Aunt because those boys are my "step" nephews. I am Titi to those boys.. not their STEP Titi.
Why does our society place such importance in naming family?
To be technical again my husband is my older girls step Father. He hasnt loved them any less than a real Father in fact he has loved them more than their biological Dad. I watched this man with such pride in his eyes as OUR daughter walked down the aisle that I probably would have kicked anyone who said that was just her "step" Father.
Tell me that isn't a man with pride and love on his face.
Maybe I am sensitive because I grew up in a home where we were all kinds of people, adopted, step, etc etc all we knew was love. But wouldnt it be a nicer world if everyone dropped the descriptions? Why does anyone need to know if my brother is my STEP brother or G is their STEP Dad? Why can't they just be my Brother and their Dad?
And while I am on my soap box: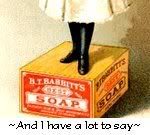 IT IS NOT THEIR ADOPTED DAUGHTER/SON. Just because they went through adoption does not mean you get to put adopted in front of the kids name. Seriously, can you imagine how it feels when someone introduces you as " X and Y's ADOPTED child"? STOP WITH THE LABELS!
end rant